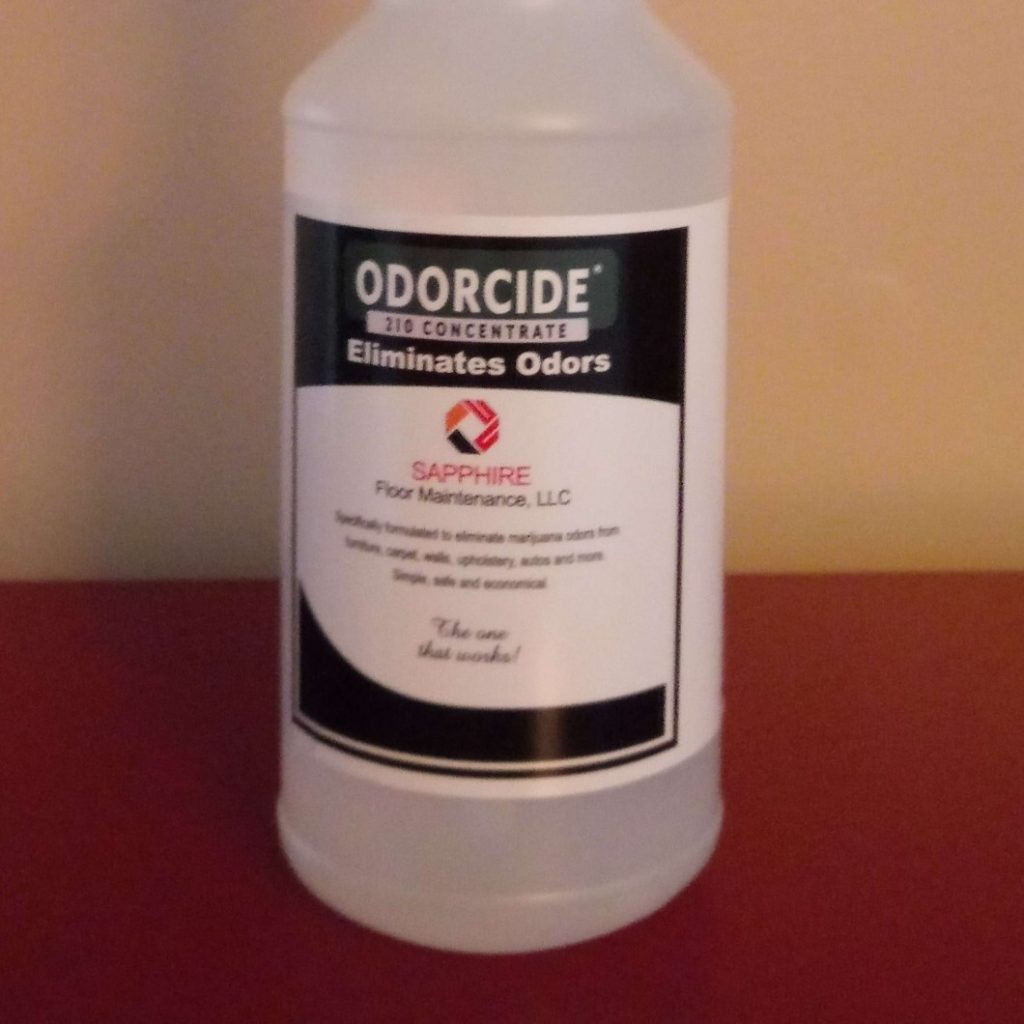 Use Odorcide to eliminate unwanted odors in vehicles Interiors, apartments homes and, Durham rooms in Waxhaw, NC and The Surrounding Areas
Sapphire Floor Maintenance has a newly featured product to eliminate all odors and unlikely smells in your homes and vehicles. It works through a process of counteraction and chemical absorption that surrounds and ecapsulates the malodor at the molecule level. Odorcide is not a masking agent it completely neutralize cannabis odor for removal. Once Odorcide has dried, the odor will be gone!
How To Use Odorcide
In vehicles and your homes spray lightly onto interior surface of vehicles and into the exhaust vents of the heating air condition system allowed to air-dry and use fans as possible. Repeat if necessary to eliminate any remaining odor.

Call 980-245-0849 today to get the odor out of your homes and vehicles in Waxhaw, NC and the Surrounding areas.